| | |
| --- | --- |
| Judge Smith Newsletter | May 2010 |

After a decade
of selling my CDs from my own website (and from a very small number of other internet shops) I am very pleased to announce that, at the age of 62 ¾, I have finally got a distribution deal for my own Masters Of Art label.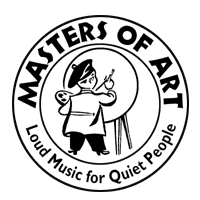 Masters Of Art
will be distributed by Cadiz Music (www.cadizmusic.co.uk) and the first two albums, to be released on 17th May, are two Songstories, the epic 'Curly's Airships', and the new CD 'The Climber'.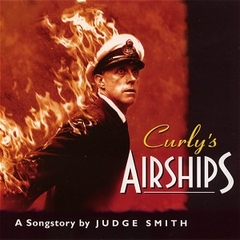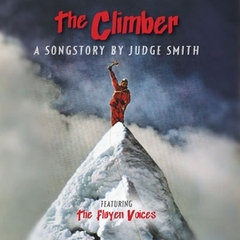 'The Climber'
features me performing with a Norwegian male-voice choir, and is the story of an English mountaineer and his life-changing experience in the Italian Alps, sometime around the middle of the 20th Century. In the usual way, full details of this, together with free downloads of sample extracts can be found on my website: www.judge-smith.com.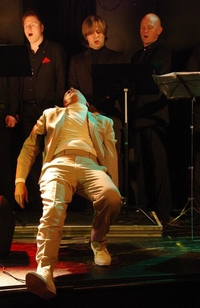 This, and all my other CDs
, are still available by our quick and reliable mail-order service at the website (www.judge-smith.com/shop.php), but, from 17th May, 'Curly's Airships' and 'The Climber' will also be available from your local record shop (if you still have one of those), Amazon, eBay, Play.com and many others, while digital downloads will be available from iTunes, Amazon, eMusic, and others.

Live in Italy with David Jackson
I don't do
a great many live performances, but 15 May sees me on stage in Monza in Northern Italy performing in 'The House That Cried', a work for children which I wrote some years ago with the amazing David Jackson. In the first half of the evening David and I also perform a set together with a band made up of Italian musicians. I may be popping up for a guest spot in a London club soon, and I have been booked for a small festival near Hitchin later in the summer.
Currently
I'm hard at work recording 'Orpheus'. This is a new Songstory in the grand tradition of 'Curly's Airships', co-starring David Jackson, Lene Lovich and John Ellis among many other performers, including a string sextet and a Death Metal band. If you liked the 'Curly' take on narrative rock music, then you really mustn't miss 'Orpheus'. Scheduled for release early in 2011.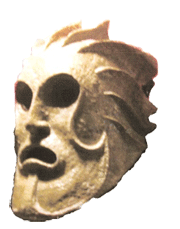 ---
Please note that my mailing list will never be passed on to a third party, under any circumstances.
This message is never sent unsolicited. To unsubscribe from the list point your Web Browser at
www.judge-smith.com/newsletter
and enter the following details:
Name: [NAME]
Email: [EMAIL]