L-RAD is a transcontinental collaborative project featuring Judge and American artist Steve Defoe, of The Larry Mondello Band.
Their album 'Long-Range Audio Device' is an extraordinary fusion of wildly contrasting skills; two very different musicians sharing a common vision (or rather, a distinctly uncommon, in fact downright bizarre, vision) and making a music that is difficult to describe but, once heard, is even more difficult to forget.
L-RAD's music is more radical than Judge's previous work. Very weird, quite accessible…

Words fail…
Hear Samples…

| | |
| --- | --- |
| | Hear free samples from five tracks. |
| | An illustrated article by Judge and Steve. |
| | Information on every track. |
| | Buy online or by mail order. |
The 'Long-Range Audio Device' CD is presented in a high-quality Digipack format and includes a fold-out double-sided poster.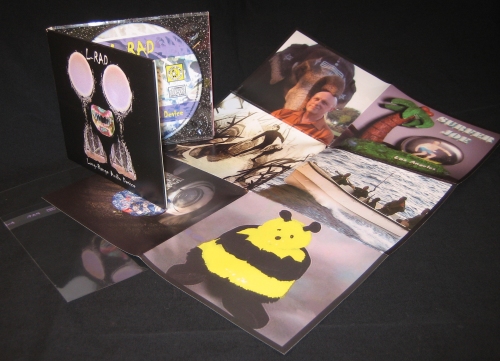 ---